xHamster Creators Halloween Contest!
Hey dears!
2020 is certainly a year to remember. It has drastically re-shaped our life, from total reinvention and up to going virtual for living.
Have you picked up your Halloween costume yet? We want to know how you'll be petrifying your fans this year! All the nightmares we've experienced give us plenty to pick for our 2020 Halloween outfit!
A sexy bat from Wuhan? A raging wildfire? A missing ballot? A lost vacation spot ghost? TikTok star? … A Wet Ass Pussy???
Even if there's no trick or treating this year, we still can have fun!
That's why xHamster is launching our
Halloween Contest for Creators
—
$1000 and a chance to use our platform to get more attention, and as well as monthly promotion on xHamster social media!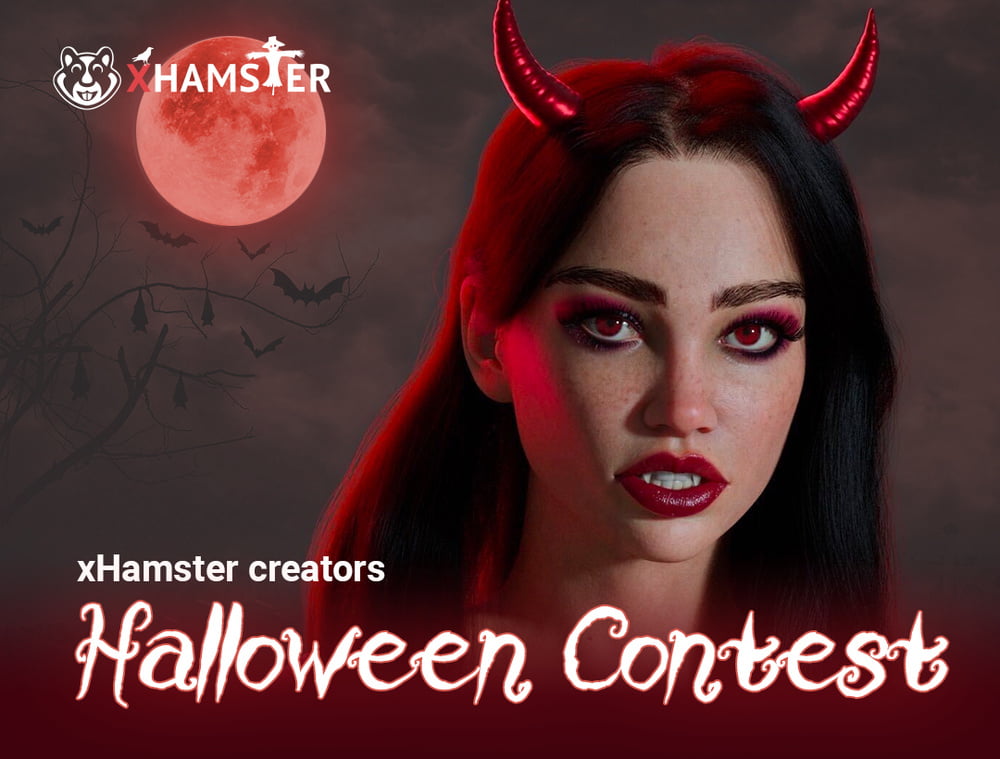 The rules are super simple:
- Record a hot "Halloween 2020" video and upload it to xHamster by October 30th
- While uploading you should tag your video with
Halloween category
- Your video must be NEW and Halloween themed: pumpkins, candles, ghosts, Republicans — you name it
- Video must be at least 5 minutes long
NB! The contest is valid for
Creator Model accounts only.
All videos will appear on our dedicated Halloween section, which will be promoted on xHamster's home page.
The winner will get $1000 and will be featured in a blog post, celebrated on Twitter and Reddit in a special feature and repeatedly boosted on the channels in November.
This will help:Titles:
catchy titles will definitely help!
Tags:
tag yourself as a pornstar on your video, tag Halloween category
The jury of xHamster will check all the videos and choose the best.
Winners will be announced on Nov 3rd.
Looking forward to your spooky videos. Keep them fun and sexy, but please stay safe. It's a fright out there!
Good luck and don't let the witches be after you!