2020 xHamster Christmas Сontest is coming!
Ho-ho-ho, xHamster family!
Winter is coming! We can hear Christmas jingles and lovely pine-like smells with hints of citrus.
Right about time to announce another contest to please your fans and indulge yourselves!
xHamster Christmas Contest is coming next week and will last till Dec 31st!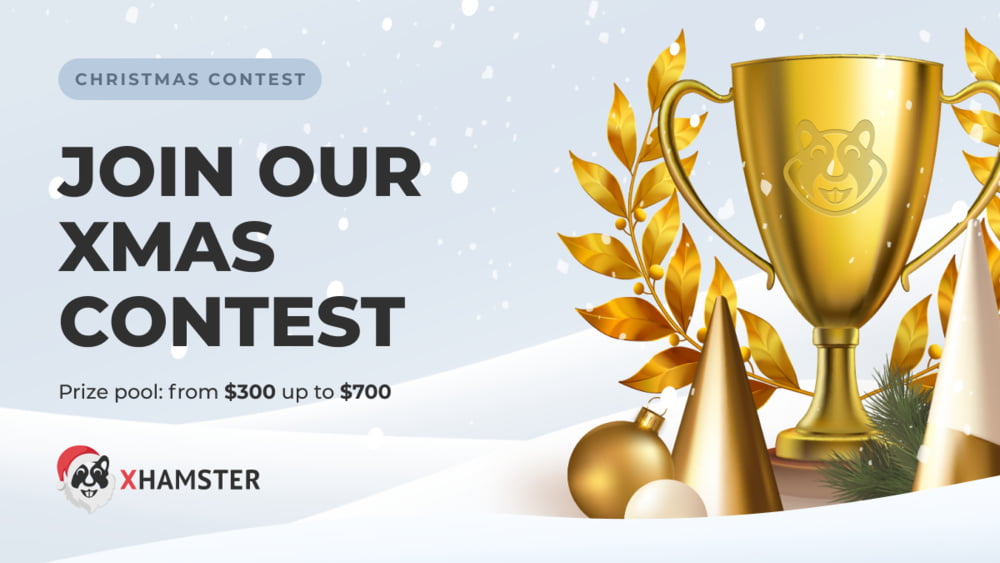 We thought it's better to come prepared, so here are the rules - super easy, as usual!
• Be a member of
xHamster Content Creators program
as a Model*
• Shoot a hot Christmas-themed video (6 min+)
• Choose XMAS category while uploading**
• Share your videos with your friends and fans, spread the word and increase your chances to win!
Five most popular videos will be rewarded with cash, starting from $300 and up to $700!
Think over your kinkiest fantasies, get yourself some sexy elf outfit with a pair of red dildos - and let the winter spirit be with you!
Festively yours,
xHamster team
*
Ad revenue feature should be activated
**
Please make sure you don't skip this step, otherwise your video won't be added to our special Christmas category sidebar on xHamster's main page, and the video won't be boosted