Email No Longer Required to Register for xHamster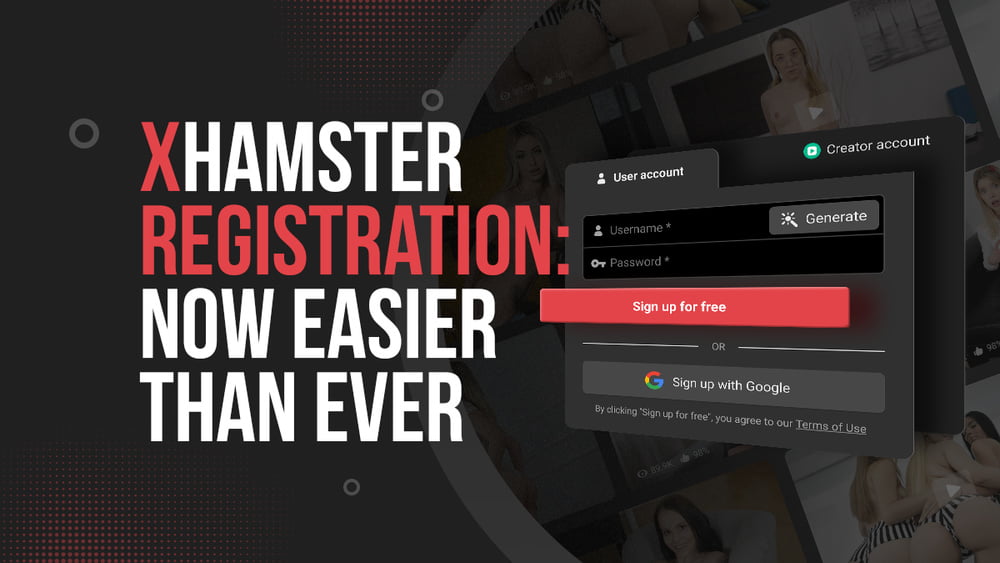 Hi xHamster!
We have exciting news. Email addresses are no longer required to sign up for an xHamster.com user account. We did this to boost privacy and the ease of signing up.
This makes signing up for an xHamster account more accessible and streamlined. You only need two things: a username and password. And, BOOM BABY!
You have a functional account where you can save videos to your favorites, enjoy video recommendations, enjoy private messaging, and post comments.
We have a new "Generate" button added to the username field on the sign up page to ease the process. You can now use our online username generator to instantly create a secure, randomized username for a brand new xHamster account.
xHamster takes user privacy seriously, and you can trust us to protect your data.
It's that simple! There are some limitations to registering for an account without an email, though.
For starters, you need to remember your username and password to maintain access to your recommended video options and your unique account information.
Screenshot your credentials or save them to your phone's notes section or on your computer.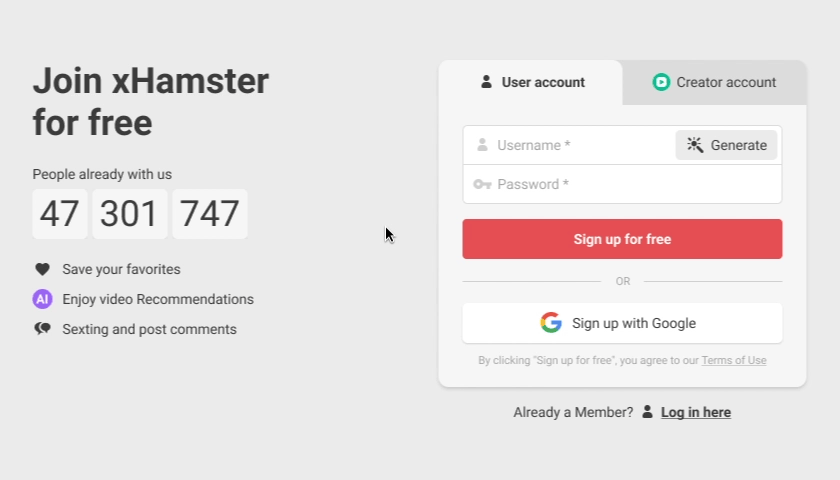 There is no way to recover an account on our platform without an email address.
Don't fret. Users who sign up without an email address have the option to add one later by visiting your account-preferences page.
Or, right after signing up, you will have a chance to add an email to verify your account (recommended).
If you don't register an email, you're unable to get the most out of xHamster, xHamster Live, and FapHouse.
This also applies to sharing your social media links on xHamster.
An email is also required to transition your xHamster account into a Creator account.
Regardless of how you use your xHamster account, we're thrilled to offer our users options for joining and interacting on one of the web's growing adult communities.
Stay tuned for more feature updates! Also, if you have questions, feel free to contact us! Thanks for being a part of the xHamster family.
With Love,
The xHamster Team